3 Tips For Electrical Safety In Your Home This Fall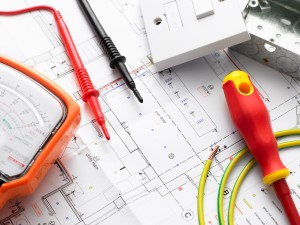 With fall finally here, most homeowners are taking a bit of time to get out and enjoy all of the wonderful things there are to do during this amazing time of year. Whether you're just enjoying a bit of the milder weather, visiting the pumpkin patch, or you're busy getting your home ready for visiting family and friends over the coming holidays, there really is something for everyone during this time of the year. With so much going on, however, it can be easy to forget about the basic aspects of your home that need to be kept up with, your electrical system being chief among them. Your electrical system is easily one of the most important components of your entire home, and with the holidays right around the corner, now is the time to make sure your electrical system is getting the attention it needs to continue providing your home with a safe and steady supply of power. To help you in that task, our team of skilled Aiken electricians have taken the time to put together this short list highlighting a few helpful electrical tips to improve the safety of your home this fall.
Get An Electrical Safety Inspection
With the holiday season just around the corner, it's that time of year when most of us are likely going to start noticing more and more holiday decorations going up. If you're one of the many homeowners who likes to light up your home in a festive display for the entire neighborhood, one of the most important investments you can make for your home this fall is an electrical safety inspection. Holiday lighting and other decorations can drastically increase the electrical load on your system, and if your system isn't prepared for this, it could put you in a dangerous spot. Getting an electrical safety inspection will help ensure your system is prepared for the load increase, letting you avoid issues and make changes where they're needed most.
Install GFCI Outlets
While most homes have GFCI outlets already in place where they're needed, if you have an older home, or it's been some time since your electrical system was updated, you might not have them, which can be quite problematic. GFCI outlets are an absolutely essential piece of safety equipment, especially for any outlets that are located near water of any kind, including your kitchen, bathrooms, and any outlets located outside of your home. Since many of these outlets see a lot of use during the fall and winter months, especially those outdoors, it's important to make sure you have these in place around your home, and if you don't, it's worth having them installed.
Outdoor Lighting Installation
As we move further and further into fall, and the days continue to grow shorter and shorter, the need for outdoor lighting around your home is only going to increase. If you're one of the many homeowners who have friends or family coming into town this holiday season, having them navigate their way to your front door in complete darkness isn't a safe practice, and can quickly derail any holiday celebration if someone were to injure themselves due to careless footing. By installing new outdoor lighting solutions now, you can make your property that much easier and safer for family and friends to traverse this holiday season and maintain the festive atmosphere.
If you are looking for an Aiken plumbing, electrical, heating and air conditioning then please call 803-649-3516 or Augusta plumbing and electrical service then please call 706-868-6661 or complete our