Heating Repairs – Don't be Left Out in the Cold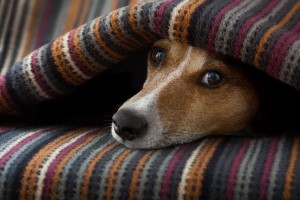 Heating repairs are one of those things that ensure your home and your family gets to stay warm all winter long. Too many homeowners put off the task of getting minor repairs done only to find out ignoring these problems only make them worse. It is a common mistake to wait until your heating unit breaks down completely to then get the necessary repairs made.
The biggest problem is that then the cost of repairs will be much greater. Bigger repairs or complete replacement will always cost more than maintenance or minor repairs. If you know you are in need of minor repairs to your heating and cooling system you should call someone today to get them fixed.
If you aren't sure if you need this kind of work then here are some tips to use to determine if you might need some fixes for your furnace:
Check for leaks – Little leaks or even pooling of water can be big indicators that you need some work done.
Clean and replace filters – Filters should be cleaned monthly and replaced as necessary.
Examine your outdoor handlers – grass, debris and other random issues can cause problems here.
Look for cracks – Cracks and even broken sealants around your unit mean it is time to get your heating and cooling system looked at by a professional.
Inspect the blower, coils, ducts and filters for obstructions or other possible problems.
If you find a problem and need heating repairs you should schedule an appointment with a professional immediately. Or, if you just don't feel confident that you know what you are looking for than let a pro take care of the job. What you need to realize now though is that this is something that should be done on a regular basis.
Caring for Your Heating Unit
If you are not already doing so, you should schedule regular service for your HVAC. The older the system the more frequent the inspections should be. For newer systems an annual inspection should suffice. However, for older systems you may want to consider spring and autumn inspections.
The important thing is to make sure you take care of any minor repairs needed. These little fixes can quickly lead to bigger problems. Investing the time and money to take care of a small fix is a lot better than what it will cost to replace your system. And you certainly don't want to do that in the middle of the night in the dead of winter.
Who You Gonna Call?
When it comes to your heating repairs you need to trust a pro. At Southern Plumbing, Electrical, Heating and Air we have been taking care of Richmond County, Aiken County and Edgefield County residents since 1987. Let us show you how our focus on quality work has made us the best in the business.
If you are looking for an Aiken plumbing, electrical, heating and air conditioning then please call 803-649-3516 or Augusta plumbing and electrical service then please call 706-868-6661 or complete our