Indoor Lighting Installations Improve Quality Of Life In Richmond County Homes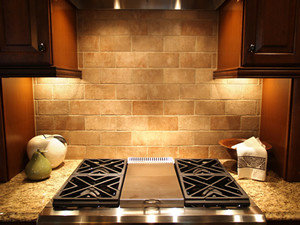 It's unfortunate that most standard built homes in Richmond County and all other cities in the U.S. are poorly designed with lighting installations. Fixtures are far and few between with some rooms having no source of light at all, especially in older homes. Dim light that can't be brightened at all without the use of scattered portable lamps around the home can be a source of depression in some people who spend a lot of time indoors.
Did you know that lighting really affects your mood? Good lighting can do a lot to improve the way you feel when indoors while studies have shown that poor lighting can bring you down. Indoor lighting installations in your Richmond County home gives you solutions to create a better quality of life for everyone in your home.
Kitchens, Bathrooms, Garages, Work Areas Lighting Installations
In the kitchen area of your Richmond County home, lighting installations will increase your ability to see well while you're preparing family meals and working with some pretty dangerous tools like fire, extreme heat, and knives. Poor lighting in the kitchen isn't a great idea, so improvements here will help you to not only create a beautiful lighting design but increases your safety as well.
The same is true in your garage area or workshop where you may be working with power tools. The right lighting in the right places enhances your ability to work safely.
And in the bathroom, you can create a gorgeous bathroom with the right lighting installations. Design is highly dependent on lighting, and in the bathroom it can really set off the sparkle and shine that makes the design of the space elevated.
Lighting Installations In Living Rooms and Dens
In the living areas of your Richmond County home, you'll want to be able to alter the amount of light you're in the mood for at any given time. Installing additional lights in these areas give you more options, plus putting the controls on dimmer switches or being on remote control units can really increase your quality of life by giving you more choices. For instance, say you want a quiet knife with the significant other. Being able to easily turn down the lights when the mood strikes is wonderful. Or, at times you need a little more light to read by, your reading area can be fitted with some great pendant lights to bring in design and function.
Nearly every room in your home can be enhanced with the right lighting options. Customizing your home with lighting goes a long way to giving you a better looking interior and adding to the functionality of your home.
Lighting installations are a favorite remodeling project for many homeowners. If you're interested in increasing your quality of life in the home you love, consider calling our expert electricians for some indoor lighting ideas. We can install any type of lights you need or want. We can help you choose and plan the right lighting scheme to suit your all your lighting needs.
If you are looking for an Aiken plumbing, electrical, heating and air conditioning then please call 803-649-3516 or Augusta plumbing and electrical service then please call 706-868-6661 or complete our