Routine Air Conditioning Repairs and Tune-Ups Provide Amazing Benefits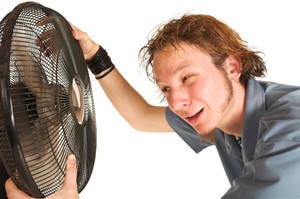 During the summer, you and your family rely on your air conditioner for the comfort and security that you enjoy within your home. As such, it is vitally important for you to keep it in the best condition possible at all times. The best way to properly care for your air conditioner is to develop a relationship with a professionally licensed HVAC contractor.
At Southern Plumbing, Electrical, Heating & Air, our Aiken air conditioning contractors are here to provide for all your repair and maintenance needs. We are proud to offer high quality air conditioning tune-up services to the local community. These services are highly beneficial in that the promote the performance of your air conditioner and save you money in both the short and long term. You are guaranteed to be completely satisfied with the results.
Call Southern Plumbing, Electrical, Heating & Air today if you need to hire a professionally licensed air conditioning contractor in Aiken. Our polite and knowledgeable staff would be happy to assist you in any way that we can. Our air conditioning experts can answer any questions that you may have about our amazing services. We can schedule your appointment today.
Air Conditioning Repairs Save you Money in the Short Term
The air conditioner within your residence is responsible for the vast majority of the energy that you consume during the summer. As such, by keeping it properly maintained, you can substantially reduce the amount of energy that you use on a regular basis. This will translate directly into monetary savings on your next energy bill.
At Southern Plumbing, Electrical, Heating & Air, our Aiken air conditioning contractors can troubleshoot your entire HVAC system and identify any inefficiencies that are present. Afterwards, we will conduct repairs and maintenance procedures that will resolve any of these problems.
Air Conditioning Repairs Promote Comfort
By improving the efficiency of your air conditioner, our Aiken AC technicians also enhance the comfort that you and you family enjoys within your home. Your air conditioner will be able to cool your property in a quicker fashion. Also, all of the rooms within your residence will have a uniform level of comfort. In this way, you can enjoy you air conditioner and living spaces to the utmost.
Air Conditioning Repairs Promote Service Life
Your Aiken air conditioner is a substantial investment. As such, you should try to do everything within your power to help it last for as long as possible. By conducting routine repairs and maintenance on the system, you extend the service life of your air conditioner. In this way, air conditioning tune-ups maximize the investment that you made in your HVAC system.
If you are looking for an Aiken plumbing, electrical, heating and air conditioning then please call 803-649-3516 or Augusta plumbing and electrical service then please call 706-868-6661 or complete our