How To Tackle Plumbing Replacement Needs In Your Clearwater, SC Home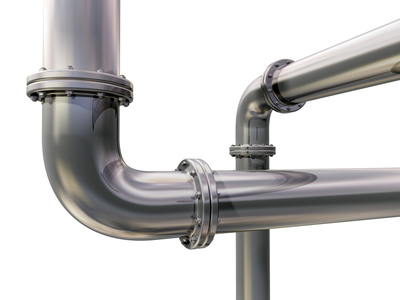 There comes a time when our homes get older or we purchase an older home and we're fed up with our plumbing situation. What happens more often than not is that our plumbing springs a leak or our water tastes so bad that we simply can't go on without some repairs.
At that time, many homeowners take a hard look at the shape their plumbing pipes and fixtures are in. Does your plumbing look like it's seen better days? Are your connections rusted or corroded looking? Do handles and valves look like they could break apart any minute?
If so, the worst time you could begin getting them replaced is after they break or spring a leak on you. At that point, it's too late to prevent a flood, especially if it's the shut off valve you tried to turn that broke off after you forced the corrosion to give way.
Since the last thing you want is to have to deal with emergency plumbing problems, there's a better way to go about getting your Clearwater, SC home's plumbing replaced. And if you're not ready to handle all the parts that need replacing at once, there's still opportunity for you to get it all done.
You can create a plan to have all your plumbing connections and any lines which need it replaced. It just takes a little patience and a steady commitment to having it all done. Your plan will need to include areas that are corroded and rusted, including any spouts, spigots, faucets, or other small fixtures.
In general, your connections will probably need attention first since these are the weakest areas of your plumbing system. When your plumbing is old, it can accumulate sediments that make it corrode in places.
Plus, many of your plumbing lines may be building up scale, but those can be cleaned out with high pressure water jetting and don't have to be replaced if in good enough shape. Other areas are best to plan for first, like plumbing connections.
A professional plumber, like ours here at Southern Plumbing, Electrical, Heating & Air, can sit down with you and map out a small plan to take care of all your plumbing replacements over a period of time that's suitable for you.
For instance, we can set up a service to come change out your connections in your kitchen and get all your joints, valves, and other parts replaced first. If your faucet or other parts of your kitchen sink plumbing need replacing, that can be done as well.
Next we can take a look at your bathrooms and get them done the same, either one at a time or all your bathrooms. You may need plumbing replacements at the tub, shower, commode, or sink areas.
Tackling your pluming replacements in your Clearwater home doesn't have to mean it all gets done in one day. We'll always be around and ready to help you, even if you're wanting to take one small step at a time. But we'll always be honest with you if it's going to be more cost effective to handle your plumbing replacements another way.
If you are looking for an Aiken plumbing, electrical, heating and air conditioning then please call 803-649-3516 or Augusta plumbing and electrical service then please call 706-868-6661 or complete our