Water Heater Repairs By Professionals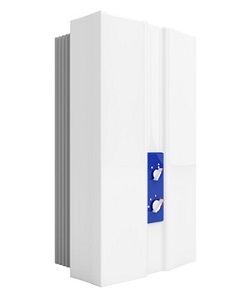 Your water heater provides an important function that affects you and your family's comfort in your home. We are so lucky today to have running water delivered into our homes!
Unfortunately, we just don't really realize it until something happens to break the system down. To have the water heated and flowing as a readily available hot water source is truly a luxury. Many countries not only do not have hot water available in their homes, but do not have any water at all. They must go to the water source and collect the water in order to carry it back home.
We truly do live a life of luxury when compared to such living environments. In the U.S., there are very few homes without water services, whether from wells or city water sources. When our hot water goes out, we sometimes forget just how great we truly have it and suffer through the time miserably. No more hot showers or hot water to sanitize with until the issue is fixed.
Why Doesn't My Hot Water Heater Work?
The hot water heater in our homes is what gives us a hot water source. There are several types of hot water heaters, but whatever the type or model we know the unit should be working properly. Sometimes when we discover that we have no hot water, it is not due to the hot water heater malfunctioning but most times it is.
A hot water heater is rated to last an estimated length of time according to manufacturers. If the unit is not near the time estimated, it probably just needs to be serviced or repaired to make it start functioning properly again.
Some things that could be happening are that you may need to have the unit flushed out and cleaned, heating elements or small parts replaced, or drain lines cleaned out.
In a hot water tank, the water temperature can turn the minerals in the water into scale. The scale builds up inside the water tank and eventually clogs it or causes the heating elements to be destroyed. For this issue, flushing out the unit is what is needed along with any parts replacement.
Just because you have scale buildup, it doesn't mean that the water heater needs replacing though some plumbers who are either inexperienced or crooked may lie and say you need a new one.
At Southern Plumbing, Electrical, Heating & Air , we would never tell you that you need something replaced when it does not. We believe in honesty and integrity and keeping our customers happy with professional results they can trust.
We will assess your hot water heater problems and provide you with your best options for the repair. We care about your family and the ability to provide your loved ones with the comfort you all deserve. Having hot water delivered to our homes is a comfort we can help you keep flowing.
If you would like to change out your old hot water heating system to something more efficient and suitable to your needs, we would also love to be the professionals you count on.
If you are looking for an Aiken plumbing, electrical, heating and air conditioning then please call 803-649-3516 or Augusta plumbing and electrical service then please call 706-868-6661 or complete our