Aiken, Augusta & North Augusta Landscape Lighting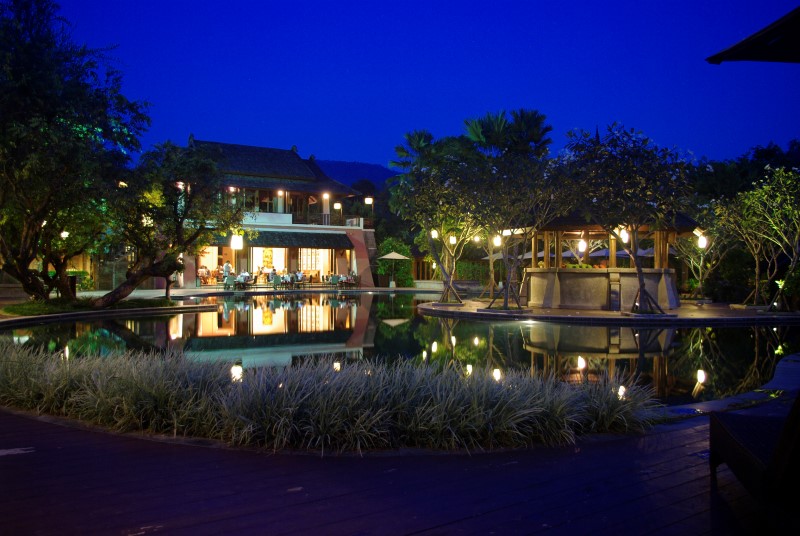 At Southern Plumbing, Electrical, Heating & Air we offer professional landscape lighting installation services that are sure to make your property look beautiful, highlighting the features of your home and providing extra security for you and your family at night. Installing landscape lighting systems are a safe, economical, and energy efficient when coupled with low-voltage lights and other solar powered lighting solutions.
Landscape lighting also provides numerous benefits for homeowners in Aiken and Augusta. Outdoor lighting increases security by discouraging potential intruders, and the beauty of a home can be dramatically enhanced at night by showcasing plants and architectural features with dramatic landscape lighting techniques. There are numerous landscape lighting techniques available to increase your property's security, safety, and appearance. With the expertise of our Aiken and Augusta electricians, you can rest assured that your landscape lighting project will be both practical and beautiful. For all your Aiken and Augusta landscape lighting needs, remember to call Southern Plumbing, Electrical, Heating & Air!
Our Aiken & Augusta Landscape Lighting Contractors Provide These Services:
Outdoor Lighting
Landscape Lighting
Security Lights
Landscape Lights
Landscape Lights
Garden Lights
Lights for Outdoors
Outdoor Lights
Lighting
Exterior Lighting
Lighting Installation
Security Lighting
Why Aiken & Augusta Should Choose Us for Their Landscape Lighting
Southern Plumbing, Electrical, Heating & Air is an established Aiken and Augusta electrician that has been serving homeowners throughout Aiken and Augusta since 1987. We follow strict safety and electrical code standards to ensure your landscape lighting is installed and working properly. We have thousands of happy customers throughout our community that will attest to our skill and quality.
Our electricians are Drug Free and background checked for your safety, and you'll feel comfortable having our "family-friendly" technicians in your home. You'll also enjoy peace of mind knowing we offer several guarantees to ensure your complete satisfaction with the work our Aiken and Augusta landscape lighting technicians do. No work ever proceeds without your approval of the detailed, written estimate we provide. Give us a call today to learn more about our company and our lighting services. Our friendly office staff answers the phones 24/7, and are always ready to help you!
Recent Articles About Landscape Lighting
TIPS TO EFFECTIVE LANDSCAPE LIGHTING IN AIKEN - Having a couple of landscape lighting additions installed in your Aiken home will have a great effect on the aesthetic appeal of your house, especially during night time. You would be surprised at how your home will look simply by adding a couple of lighting fixtures and outdoor lights to your yard. Here are a ... [Read more]
WHY SHOULD YOU CALL FOR AN AUGUSTA ELECTRICAL CONTRACTOR? - When the lights go down, whom do you call? No, not Superman, silly, and neither is your Momma. When electricity fails you, it's not a man in cape that you'd call but him – the Augusta electrical contractor. The switch won't work? Fuses have blown up again? Your house had turned into some kind of ... [Read more]
If you are looking for Aiken landscape lighting services then please call (803) 649-3516 [or an Augusta electrician then please call (706) 868-6661] or complete our online request form.