Aiken, Augusta & North Augusta Recessed Lighting
Recessed lighting is often used in rooms to provide a relaxed and soothing lighting effect. If your Aiken or Augusta home is starting to feel cluttered due to all the standing lamps and table lamps littering the area, consider having recessed lights installed by Southern Plumbing, Electrical, Heating & Air. Recessed lights free up surface area and floor space that is often taken up by lamps, and this type of lighting offers a softer, more pleasant light than other forms of indoor lighting. Many interior designers rave about recessed lights, and you'll understand why when you enter a room that has recessed lights installed - the difference is amazing!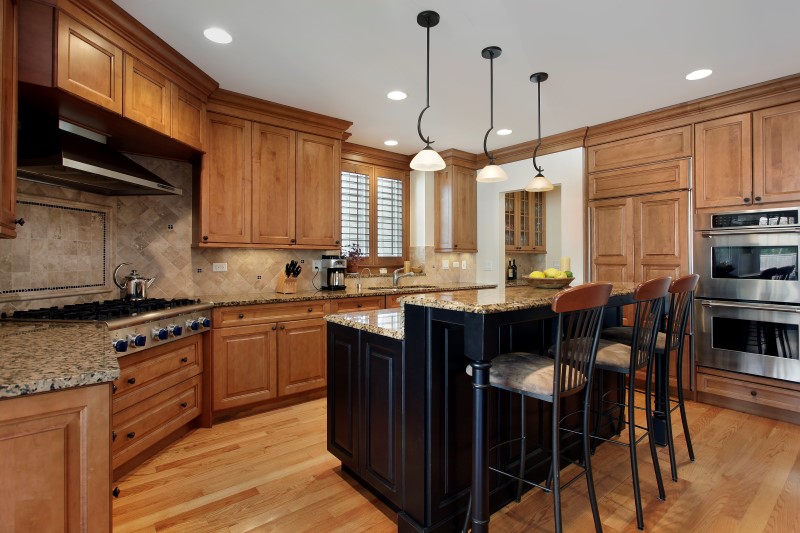 Where Should Recessed Lighting Go?
Recessed lights work wonders in hallways and kitchens. And if you are interested in having recessed lights installed anywhere in your home, Southern Plumbing, Electrical, Heating & Air is the Aiken and Augusta electrician to call! Installation of recessed lighting requires knowledge and experience, so it is best to leave your recessed lighting installation to a professional Aiken or Augusta electrician to ensure you don't end up with a ceiling full of holes rather than a nice interior lighting design....and at Southern Plumbing, Electrical, Heating & Air, we'll guarantee your new recessed lights will provide you with complete satisfaction! Our team of lighting installation specialists will guide you through the process of selecting and placing the right recessed lights for your home improvement project so that the finished product results in recessed lights are set flush with the ceiling structure without compromising safety or electrical code standards.
You'll love the difference recessed lighting makes for your home! Call us today to get started on your Aiken or Augusta recessed lighting installation project.
Recent Articles
3 Great Reasons To Get An Annual Furnace Tune Up This Fall
Now that fall is in full swing, and with winter just around the corner, now is the time to make sure that things are in order around your home to ensure you and your family's safety and comfort over the coming months. While there are no doubt plenty of things left on your […]
Read More
How To Know When Drain Cleaning Service Is Necessary
Drain cleaning is a service offered by plumbers to remove the buildup within your plumbing sewer lines. It is very effective at removing clogs as well. Plumbing clogs happen all the time and people deal with them in various ways. Home ownership involves proper maintenance and care. A typical challenge is dealing with […]
Read More
If you are looking for recessed lighting in Aiken then please call 803-649-3516 or recessed lighting in Augusta then please call 706-868-6661 or complete our