High Quality Thermostat Services In Aiken
When you think about all of the critical components of your Aiken home's heating and air conditioning system, it is easy for forget about your home's thermostat at times, but despite what you might think, your thermostat is easily one of the most critical components of your entire system as it forms the interface that allows you to interact with your system on a daily basis. Here at Southern Plumbing, Electrical, Heating & Air, our team of professional Aiken HVAC contractors can provide you with the quality service you need when your home's thermostat is in need of repairs, replacement, or you are just looking to update your home with something a bit more modern. If your old thermostat making it difficult to keep your home at your desired level of comfort? If so, give our team of thermostat service pros a call today and let us show you what we can do to improve the comfort of your home for you and your family.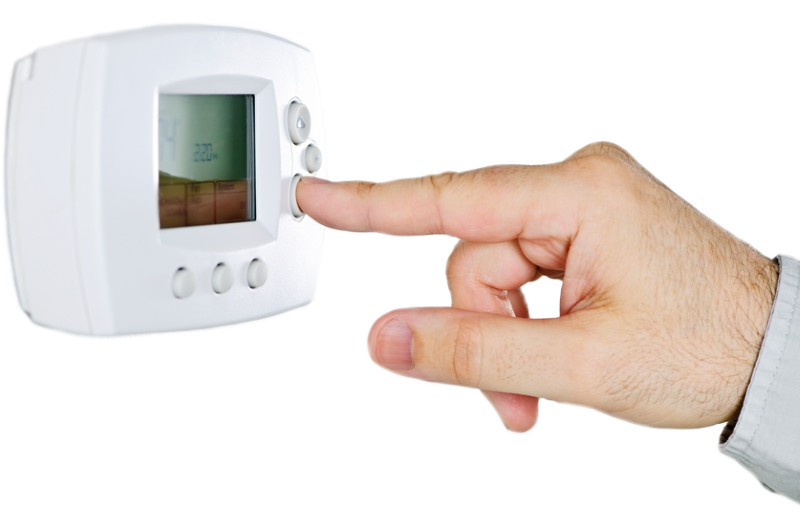 Thermostat Replacement Specialists
As technologies evolve and advance over the years, it is important to take stock of your home's thermostat every now and then and ask yourself whether or not your current device is convenient to operate, and helps you to effectively maintain the level of comfort you like in your home. If you find that the answer to either of those is a no, then it might be time to call in our team of professionals and let us help you install a replacement thermostat that will. Not only are most modern thermostats easier to interface with, but many of them offer a number of convenience features that you just wouldn't be able to find on the older models out there. Features like being able to program your system to start up or turn off at certain points of the day, letting you save energy when you aren't home while still being able to come home to a house that is comfortable at the end of the day. With the right replacement thermostat for your home, the possibilities are virtually endless.
Wireless Thermostats

Your home's thermostat is the brain of your entire heating and air conditioning system, and as such, a lot of your system's overall functionality and efficiency is going to be tied to how effective your system's brain is at managing everything
Recent Articles
3 Great Reasons To Get An Annual Furnace Tune Up This Fall
Now that fall is in full swing, and with winter just around the corner, now is the time to make sure that things are in order around your home to ensure you and your family's safety and comfort over the coming months. While there are no doubt plenty of things left on your […]
Read More
How To Know When Drain Cleaning Service Is Necessary
Drain cleaning is a service offered by plumbers to remove the buildup within your plumbing sewer lines. It is very effective at removing clogs as well. Plumbing clogs happen all the time and people deal with them in various ways. Home ownership involves proper maintenance and care. A typical challenge is dealing with […]
Read More
If you are looking for thermostats in Aiken then please call 803-649-3516 or complete our