Aiken, Augusta & North Augusta Dishwashers & Garbage Disposals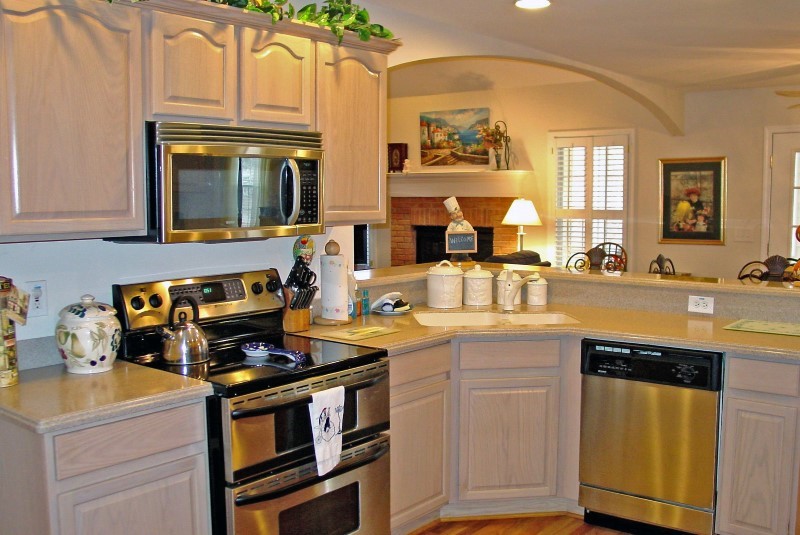 Is your dishwasher on the fritz and in need of repairs? Want a garbage disposal unit installed with your kitchen sink? Whatever the case may be, Southern Plumbing, Electrical, Heating & Air can take care of your kitchen garbage disposal needs.
At Southern Plumbing, Electrical, Heating & Air, our Aiken and Augusta plumbers are experts when it comes to installing and repair dishwashers and garbage disposal units. From top rated energy efficient dishwashers to basic garbage disposal units, you can rely on us for quality installation and repair services for garbage disposals and dishwashers in the Aiken, Augusta and North Augusta areas.
Saving Money by Using a Dishwasher
A relatively common assumption is that washing dishes by hand saves hot water. However, washing dishes by hand several times a day could be more expensive than operating some automatic dishwashers. If properly used, an efficient dishwasher can consume less energy than washing dishes by hand, particularly when you only operate the dishwasher with full loads.
Dish washing technology has advanced to the point where you don't even have to 'pre-wash' your dishes any more before adding them to the dishwasher. With the additives that are available along with new features today's Aiken and Augusta dishwashers are equipped with, we can pile in the dirtiest of dishes and pull out clean, sparkling dishes to place in our cabinet or dish racks.
If you are planning to purchase a new dishwasher for your Aiken or Augusta home, check the Energy Guide labels and compare the approximate yearly energy costs among brands. Dishwashers fall into one of two categories: compact capacity or standard capacity. Although compact capacity dishwashers may appear to be more energy efficient, they hold fewer dishes and may force you to use the appliance more frequently than you would use a standard-capacity model. In this case, your energy costs could be higher than with the standard-capacity dishwasher.
An efficient automatic dishwasher can consume less energy than washing dishes by hand, particularly when you only operate the dishwasher with full loads.
Services Our Aiken & Augusta Dishwasher & Garbage Disposal Contractors Provide:
Dishwasher Repairs
Dishwasher Installation
Garbage Disposals
Trash Compactors
Energy Efficient Dishwashers
Sink Disposals
Dishwasher Parts
Drain Cleaning
Garbage Disposals
Dishwashers
Garbage Disposal Installation
Repairing Dishwashers
Why Aiken & Augusta Should Choose Us for Their Dishwashers & Garbage Disposal
Southern Plumbing, Electrical, Heating & Air has served customers throughout Aiken, Augusta and North Augusta for 25 years in a variety of ways, from installing and repairing dishwashers to providing complete residential electrical work. As a licensed and reputable Aiken and Augusta plumber, we stand behind our work, and always provide exceptional service. We have thousands of happy customers throughout our community that will attest to our skill and quality.
When you call us for service for your dishwasher or garbage disposal unit, we will schedule an appointment to come to your house, look at the work to be done and give you a exact price quote before we start the job. This price will never change, and if we give you a quote and you don't like it, there is only a $69 dollar dispatch fee to cover gas mileage and time. We also provide Satisfaction, Performance and Investment Guarantees for your total peace of mind with our plumbing services. Our office staff answers our phones and are ready to help you 24 hours 7 days a week.  We do not use an answering service, so you can rest assured that you will speak to someone immediately when you call. You'll receive Same Day service if you call by 10:00 am.
Recent Articles About Dishwashers & Garbage Disposals
AUGUSTA PLUMBER TIPS: SAVING MONEY BY CUTTING HOT WATER COSTS - Some ways to save on water-heating bills require greater financial investments than others. You may wish to consider the no- or low-cost options before making large purchases. Also allow for circumstances that may be unique to your household when deciding on the appropriate options (e.g., a small-capacity washing machine could meet the needs of a ... [Read more]
THE IMPORTANCE OF A GOOD AIKEN GARBAGE DISPOSAL UNIT IN THE HOUSE - Aiken garbage disposals are one of the most important items to maintain around the house. This item is described as an electronically powered device usually located at the bottom of the sink. It is primarily used to rip up leftover food into tiny pieces so that they can fit through pipes. Doing this reduces the ... [Read more]
If you are looking for Aiken dishwashers and garbage disposal services then please call (803) 649-3516 [or an Augusta plumber then please call (706) 868-6661] or complete our online request form.