Are You Looking For a Hephzibah Plumber Today?
If you are looking for a Hephzibah plumber that you can rely on to get the job done right, you've come to the right place! Southern Plumbing, Electrical, Heating & Air has been providing first class plumbing services to homeowners throughout Hephzibah since 1987.
Benefits of Choosing Southern Plumbing, Electrical, Heating & Air as your Hephzibah plumber:
24/7/365 Service — We understand that sometimes your Aiken electrical repairs can't wait until the morning. That's why we offer 24 hour service. Someone from our office staff will answer your call no matter when you call us, day or night!
Family Owned & Operated — From our family to yours.
Over 25 Years of Experience — We've been serving the electrical repair and installation needs of Hephzibah for over 25 years.
Details, Written Estimates — At the end of our assessment, you'll receive a detailed, written estimate of costs for your Aiken electrical repairs or installation work. You'll know exactly what you're paying before we start any work.

Call the Hephzibah plumber you can trust for quality work and honest service. Call Southern Plumbing, Electrical, Heating & Air today.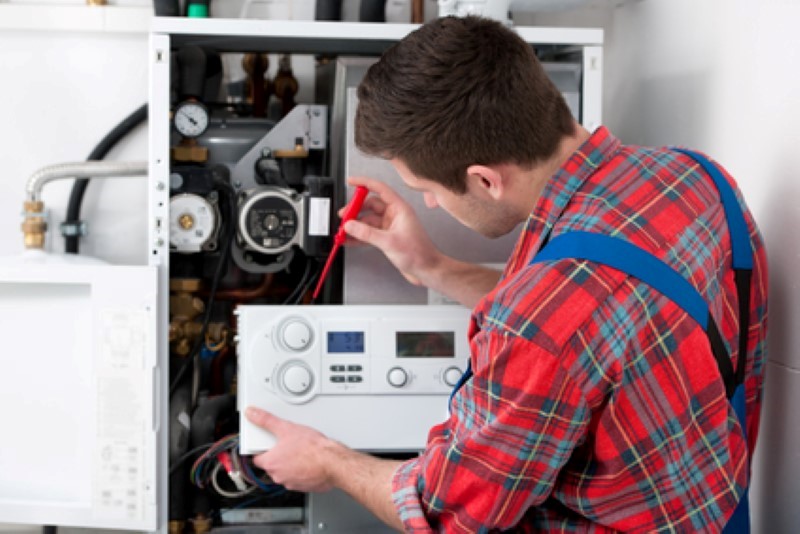 Southern Plumbing, Electrical, Heating & Air - Hephzibah Electrician
Southern Plumbing, Electrical, Heating & Air has served clients for over 25 years throughout Hephzibah and surrounding communities in several ways, such as quality electrical repairs. We take pride in being your trusted Hephzibah electrician, and we are growing and making it possible to be increasingly available and experienced to meet the demands Hephzibah homeowners. Every month we are analyzing where we have been and where we are going in hopes of serving you better as a Hephzibah electrician.
From electrical installation services for new constructions to electrical repairs and replacement wiring, you can rely on the Hephzibah electricians at Southern Plumbing, Electrical, Heating & Air to take care of your electrical work with precision and ease.
Hephzibah Plumbing Repairs
If there's a water leak, repairing faucets, fixtures and pipes can be quite urgent – and may require a plumber's immediate attention. If you discover a leak, it is best to shut the water while waiting for a plumber to arrive, to prevent further water damage and more expensive Hephzibah plumbing repairs.
The quickest way to stop water leaking from the pipes is to shut off the water supply from the main valve, then go to the lowest point in the house and open a faucet. Gravity will force the remaining water to drain out the faucet, minimizing the water that can escape through the leak. When the plumber arrives to complete your Hephzibah plumbing repairs, be sure to ask what to do to prevent future damages.
When hiring a Hephzibah plumber, make sure they have a valid license, if required in your state. There is usually a phone number you can call to verify that the license is current and that there are no complaints against it. Any plumber you hire should have a minimum of $500,000 liability insurance and a current worker's compensation policy. Once you find a Hephzibah plumber you're satisfied with, keep his number handy for emergencies. In an emergency, it's better to call someone who already knows you to take care of your Hephzibah plumbing repairs than a complete stranger.
Recent Articles
3 Great Reasons To Get An Annual Furnace Tune Up This Fall

Now that fall is in full swing, and with winter just around the corner, now is the time to make sure that things are in order around your home to ensure you and your family's safety and comfort over the coming months. While there are no doubt plenty of things left on your […]

Read More


How To Know When Drain Cleaning Service Is Necessary

Drain cleaning is a service offered by plumbers to remove the buildup within your plumbing sewer lines. It is very effective at removing clogs as well. Plumbing clogs happen all the time and people deal with them in various ways. Home ownership involves proper maintenance and care. A typical challenge is dealing with […]

Read More
If you are looking for plumbing or electrical services in Hephzibah then please call 706-868-6661 or complete our