Plumbing Fixture Upgrades For Your Aiken, SC Home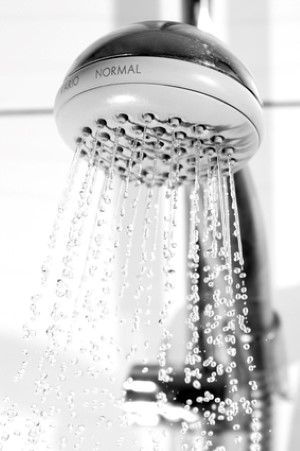 When you're looking at plumbing fixtures to upgrade or update your home, come to the professional plumbers you know you can trust -Southern Plumbing, Electrical, Heating & Air. We're not just a plumbing company who only fixes plumbing leaks, we also install and replace plumbing fixtures when our customers are wanting to do some home improvement or simply wish to redecorate.
Both your small fixtures (your faucets and spigots) and your large plumbing fixtures your bathtub, commode, shower, sink) can all be upgraded. Plumbing fixtures can be easily changed out by a professional plumber so your home's style can be updated.
Many times when we purchase a home, it may take a little time of settling in to discover there are a few things that we'd like to change. The fixtures in your kitchen and bathroom, for instance, may be outdated. Even though they may still work just fine, many times our customers just want them replaced because they really don't like the ones they have.


Plumbing Fixtures To Upgrade
Narrow Bathtubs
Small or Difficult to Enter Showers
Pink or Blue Commodes
Commodes That Don't Flush Well
Old Style Faucets and Spigots
Shower Heads Modernized
Old Fixtures Switch to Technically Advanced Plumbing Fixtures


If you have one of the old pastel colored bathtubs, or sinks in your bathroom, you may want to change it out to a more modern style plumbing fixture. Bumping up the look of your bathroom by upgrading you plumbing fixtures can be just what you need to make you feel better about your bathroom area.
Upgrading plumbing fixtures can involve choosing new sink, bath, and shower fixtures that are more contemporary and better suited for current century style.
There are some beautiful, great looking plumbing fixtures out there that will look great in your bathroom. Starting with plumbing upgrades gives you an immediate improvement that you can enjoy right away. You can always make plans to upgrade other areas of the space you're wanting to improve.
Since your kitchen and bathroom areas are the main areas where you have plumbing installed and are also the most used rooms in your home, it only makes sense to start there if you're wanting to make changes. Starting small with replacing your bathtub, shower, sink, commode, faucets, and spigots gives you a base upgrade that you can build upon at any time later.
Southern Plumbing, Electrical, Heating & Air can replace any plumbing fixture you're ready to replace. We can handle them one room at a time or can get it all done at once. Our plumbing professionals will know just what options you'll have based on space and fixture types. We also have access to many beautiful options in plumbing fixtures for your home.
If you are looking for an Aiken plumbing, electrical, heating and air conditioning then please call 803-649-3516 or Augusta plumbing and electrical service then please call 706-868-6661 or complete our