Aiken, Augusta & North Augusta Drain Cleaning
Overall, Aiken and Augusta plumbers probably get more calls to open clogged drains than any other service. From problems as simple as when your two year old has flushed their favorite toy down the toilet to a more difficult sewer backup, the Aiken and Augusta drain cleaning experts at Southern Plumbing, Electrical, Heating & Air have the equipment and experience to have your drainage system flowing properly again promptly.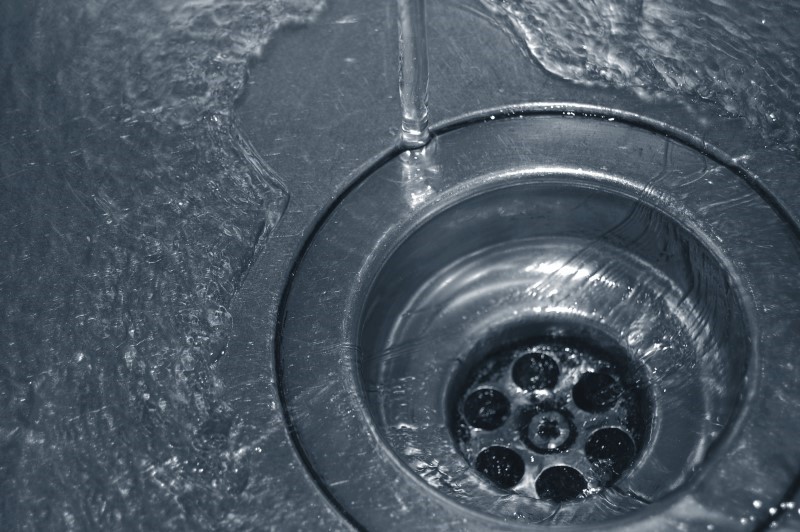 Bathroom Clogs
Assuming the drainage lines were piped properly, tubs and showers usually have hair as the main cause of their stoppages. Physical removal of hair is best. The regular use of a safe enzyme based drain cleaner product such as BioClean can help prevent slow drains and stoppages.
Kitchen Clogs
The most often clogged drain is the kitchen sink. Kitchen sink stoppages are usually caused by liquid fats, emulsified by warm soapy dishwater and then carried through the drainpipes. As the water cools, it proceeds down the drain and leaves the fatty deposits along the piping. A film of grease forms on the pipe wall and so on. Coffee grounds, egg shells, etc add to this accumulation layer until the pipe becomes impassible.
We recommend that you pour excess grease into a tin can, not down the sink drain. When using a garbage disposal, always let sufficient cold water run to carry the particles down and into the main line to prevent buildup in the smaller waste lines.
The Plunger... A Plumber's Best Friend
In the event of a total stoppage, you should have a plunger (with a large rubber suction cup with a wooden handle). Cup it tightly over the drain and plunge it vigorously several times. It is best to try to use the suction cycle rather than the pressure cycle of the plunger. What we mean is that one "should" push slowly, make sure the plunger is sealed to the drain and then pull quickly on the plunger. This tends to loosen rather than pack down the stoppage. If it is a double drain sink, make sure you seal the other drain so water will not splash out into the other bowl or on you. Drain piping can also be cleaned by removing the J-bend on the trap below the fixture.
A Fluid Ounce of Prevention - Bio-Clean Drain Cleaner
We can help keep your water working without even being there. Bio-Clean, a natural organic product derived from enzymatic digestive, is a simple way to prevent greasy build-up that leads to sluggish and backed-up drains. It actually eats the greasy gunk that gets trapped in your drains. This is the material used to limit the environmental impact of oil slicks.
For all your drain cleaning and drain cleaners, contact Southern Plumbing, Electrical, Heating & Air today. We'll unclog your drains with precision and ease in an efficient and convenient manner. Just give us a call to schedule service!
Recent Articles
3 Great Reasons To Get An Annual Furnace Tune Up This Fall
Now that fall is in full swing, and with winter just around the corner, now is the time to make sure that things are in order around your home to ensure you and your family's safety and comfort over the coming months. While there are no doubt plenty of things left on your […]
Read More
How To Know When Drain Cleaning Service Is Necessary
Drain cleaning is a service offered by plumbers to remove the buildup within your plumbing sewer lines. It is very effective at removing clogs as well. Plumbing clogs happen all the time and people deal with them in various ways. Home ownership involves proper maintenance and care. A typical challenge is dealing with […]
Read More
If you are looking for drain cleaning in Aiken then please call 803-649-3516 or drain cleaning in Augusta then please call 706-868-6661 or complete our