Aiken, Augusta & North Augusta Sump Pumps
Most basement flooding in the Aiken and Augusta areas occur as a result of groundwater buildup. As the ground beneath your home becomes saturated, water seeps through cracks in the foundation, leading to plumbing problems, extensive water damage, and loss of property value. One simple, inexpensive way to stop the water before it floods and destroys your basement is to have a sump pump installed by your trusted Aiken and Augusta plumber, Southern Plumbing, Electrical, Heating & Air.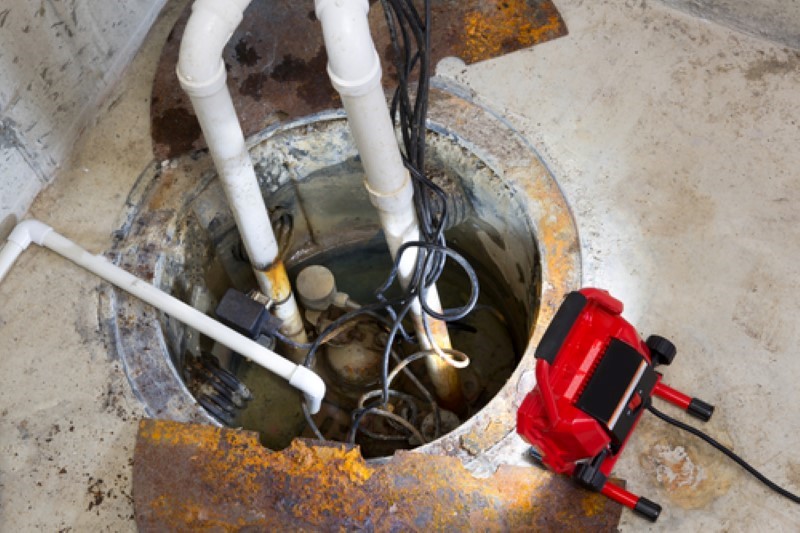 What Are Sump Pumps?
Sump pumps are devices with built in sensors to detect water flow and prevent basement flooding. When water reaches the sensor, the pump activates and carries it away from your home's foundation. Sump pumps are usually wired into the house's main electrical system, but it is critical for them to have some kind of power back up as well. Many Aiken and Augusta sump pumps use car-like batteries as a power back up, while others run off the water pressure in your home. Since basement flooding occasionally occurs in South Carolina due to heavy storms, it is important that your sump pump have a back-up battery system.
Do I Need A Sump Pump?
When it comes to keeping your basement dry and safe from flooding, you can count on Southern Plumbing, Electrical, Heating & Air. We offer services in sump pump installation and repair. Contact our professional team of Aiken and Augusta plumbers today for more information on how a professionally installed sump pump can protect your basement from flooding.
Recent Articles
3 Great Reasons To Get An Annual Furnace Tune Up This Fall
Now that fall is in full swing, and with winter just around the corner, now is the time to make sure that things are in order around your home to ensure you and your family's safety and comfort over the coming months. While there are no doubt plenty of things left on your […]
Read More
How To Know When Drain Cleaning Service Is Necessary
Drain cleaning is a service offered by plumbers to remove the buildup within your plumbing sewer lines. It is very effective at removing clogs as well. Plumbing clogs happen all the time and people deal with them in various ways. Home ownership involves proper maintenance and care. A typical challenge is dealing with […]
Read More
If you are looking for sump pumps in Aiken then please call 803-649-3516 or sump pumps in Augusta then please call 706-868-6661 or complete our