Aiken, Augusta & North Augusta Water Pipe Repairs
Is your ceiling or wall above the sink wet? Does your toilet have a sewer smell that never seems to go away? These problems are all too common in Aiken and Augusta. Unfortunately plumbing pipes of all kinds – copper water pipes, galvanized pipes, sewer pipes, drain pipes, and even plastic pipes encounter problems and experience leaks. Typically, it's not a major pipe break that causes the need for water damage repair. Little pinhole leaks in your Aiken or Augusta water line pipes can cause extensive water damage leading to more expensive water damage restoration than you could imagine.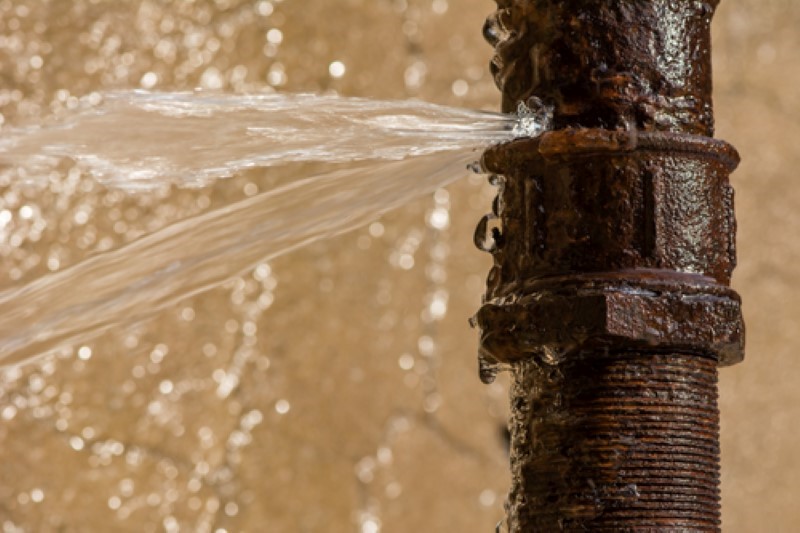 What Causes A Pipe To Leak?
Many of the countless pipes beneath our homes, including the main water line, are old and worn. Though durable, these Aiken and Augusta water pipes are not invulnerable to disruption caused by outside forces. Tree roots commonly cause clogs or damage to water lines which require professional pipe repair and replacement services.
Common Problems Requiring Pipe Repair Include:
Normal wear and tear as the water line ages
Roots from plants or trees intruding into the pipes
Settling of soil
Improper installation of plumbing pipes
Do Not Wait To Have Water Leaks Fixed!
Not addressing water pipe line and sewer pipe problems with service from a Aiken or Augusta water pipe repairs expert can result in a significant problem. If your water bill starts escalating without reason or you suspect you need water or sewer pipe replacement services, then you should contact your local Augusta and Aiken pipe repair specialists at Southern Plumbing, Electrical, Heating & Air as soon as possible. Our Aiken and Augusta plumbers can repair or replace your broken and worn pipes quickly and efficiently to minimize on the damage a leaky water pipe or busted water line can cause.
Recent Articles
3 Great Reasons To Get An Annual Furnace Tune Up This Fall
Now that fall is in full swing, and with winter just around the corner, now is the time to make sure that things are in order around your home to ensure you and your family's safety and comfort over the coming months. While there are no doubt plenty of things left on your […]
Read More
How To Know When Drain Cleaning Service Is Necessary
Drain cleaning is a service offered by plumbers to remove the buildup within your plumbing sewer lines. It is very effective at removing clogs as well. Plumbing clogs happen all the time and people deal with them in various ways. Home ownership involves proper maintenance and care. A typical challenge is dealing with […]
Read More
If you are looking for water pipe repairs in Aiken then please call 803-649-3516 or water pipe repairs in Augusta then please call 706-868-6661 or complete our