No Two Homes Are Alike When It Comes To Air Conditioning Tune Ups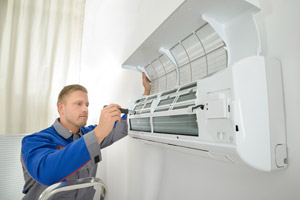 Many homeowners don't give their air conditioners a second thought. The systems sit behind closed doors or in our attic spaces and run when we want them at our command.
But unfortunately, sooner or later the system will malfunction and need repair. And that's when most homeowners actually notice they have a mechanical system that needs repair.
The issue arises when homeowners think that the air conditioner should run and perform at it's best, yet never see a tune up or a repair until something breaks down. But without an air conditioning tune up, the system doesn't get the proper care.
The air conditioner can't run and work correctly unless it gets proper maintenance, so a lot of homeowners wind up with a unit that lasts half the years it should and doesn't function well after a couple of years of neglect.
You can have the exact same unit as your next door neighbor, purchased at the same time, and there will be differences in how the systems are able to cool down the houses.
And that's because there are differences in how treat your unit from how your neighbor takes care of theirs, and your home isn't built exactly the same as your neighbor's, so the differences affect how well the A/C system cools the air in each home.
If each homeowner had an air conditioning tune up done and the units were kept well maintained, the differences would narrow way down. You'd see both homeowners with the energy savings and units that functions better and will likely last for the term of years they are supposed to.
No one wants to have to go through a few hours or even a day or two without cool air in the home. We're so adjusted to having air conditioning that our bodies aren't used to the heat like generations gone past. Today, we live in air conditioning everywhere around us, and expect it to be wherever we need it.
But expecting it to be working when we haven't paid any attention to the system only means the unit will be stressing under an additional load when it does run.
Old parts, gummed up moving parts, loose screws, and grime on fins or coils may not seem like that big of a problem, but these minor things can be the difference in how long your unit lasts and when or if it will cause the system to fail.
Prevent your air conditioning problems with a professional air conditioning tune up from Southern Plumbing, Electrical, Heating & Air. Give us a call and we'll be glad to answer any questions your may have!
If you are looking for an Aiken plumbing, electrical, heating and air conditioning then please call 803-649-3516 or Augusta plumbing and electrical service then please call 706-868-6661 or complete our