Welcome to Southern Plumbing, Electrical, Heating & Air: a Blythe Plumber
Established in 1987 by Harry Nix, Southern Plumbing, Electrical Heating & Air has always had one goal in mind: to provide families and businesses in Blythe with quality service solutions, not only for their lifestyles, but their pocketbooks. Over two decades later, nothing has changed.
We take pride in being a professional, reliable Blythe plumber. Our company is family owned and operated, and we operate strict employment guidelines in order to provide you with the most talented, drug free, licensed and professional Blythe plumbers in the area. You'll feel comfortable having a Blythe plumber from Southern Plumbing, Electrical, Heating & Air in your home. We promote family-friendly values, and your satisfaction with our services is 100% guaranteed.
You'll have peace of mind knowing that we offer Satisfaction, Performance, and Investment guarantees that protect your investment in our services and products. We also offer money-saving coupons, online specials, a Service Club and service 24/7/365.
Call Southern Plumbing, Electrical, Heating & Air today for plumbing, electrical, heating and air conditioning services, and experience the difference quality work makes. From our family to yours.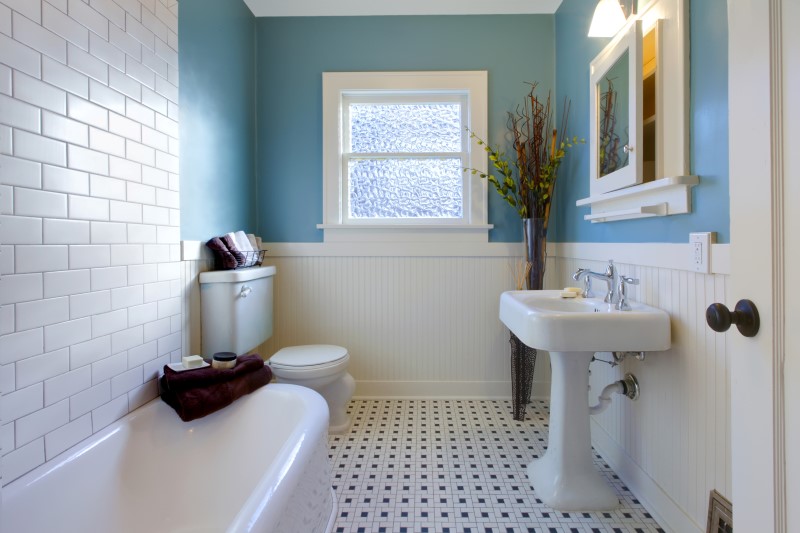 Southern Plumbing, Electrical, Heating & Air - Blythe Electrician
If it's electrical, we do it at Southern Plumbing, Electrical, Heating & Air. From common electrical repairs to complex electrical installation work, we are the Blythe electrician you can rely on to get the job done correctly and safely. Most residential electrical service needs are emergency or near emergency. The risk of death by electrocution and, of course, the risk of fire, make the choice of a reliable Blythe electrician an extremely critical choice.
At Southern Plumbing, Electrical, Heating & Air, our Blythe electricians are experienced and knowledgable. While the problem you are facing may be new to you, you can rest assured that the Blythe electrician we send to your home has faced it before, and will know how to fix it.
Our Blythe electricians respond to most electrical service needs either immediately or that very same day. We share your concern for the safety of your family and property and we respond accordingly.
Southern Plumbing, Electrical, Heating & Air is a family owned and operated Blythe electrician dedicated to serving your family with quality services. We are members of the Better Business Bureau, Blythe Chamber of Commerce, South Carolina Heating & Cooling Association, National Fire Protection Board, Nexstar Network, and C12 Group (Christian Business Owners), so you can rely on us for quality results and honest service.
Next time you find yourself in need of electrical repairs or installation work in Blythe, call the Blythe electrician you know you can trust: call Southern Plumbing, Electrical, Heating & Air.
Blythe Plumbing Repairs
If there's a water leak, repairing faucets, fixtures and pipes can be quite urgent – and may require a plumber's immediate attention. If you discover a leak, it is best to shut the water while waiting for a plumber to arrive, to prevent further water damage and more expensive Blythe plumbing repairs.
The quickest way to stop water leaking from the pipes is to shut off the water supply from the main valve, then go to the lowest point in the house and open a faucet. Gravity will force the remaining water to drain out the faucet, minimizing the water that can escape through the leak. When the plumber arrives to complete your Blythe plumbing repairs, be sure to ask what to do to prevent future damages.
When hiring a Blythe plumber, make sure they have a valid license, if required in your state. There is usually a phone number you can call to verify that the license is current and that there are no complaints against it. Any plumber you hire should have a minimum of $500,000 liability insurance and a current worker's compensation policy. Once you find a Blythe plumber you're satisfied with, keep his number handy for emergencies. In an emergency, it's better to call someone who already knows you to take care of your Blythe plumbing repairs than a complete stranger.
What Blythe Homeowners Are Saying About Us
Southern Plumbing, Electrical, Heating & Air is Rated: 5 / 5
based on these 1 happy customer reviews.
---
"Amazing people, Unbeatable Service, Reasonable Prices. With Plumbing, Electric, Heating and Air you get what you pay for, the crew here is and has always been top notch, you can find a cheaper price, but you cant find better quality and more respectful people. They care for your home as if was theirs and their employees are always courteous. The price is what it is, when things go wrong its never cheap, but I have peace of mind when that white truck pulls up, knowing that whoever they send will not only fix the problem but answer all my questions and walk me through the options. To me there is no other company in the CSRA for plumbing, electric, heating and air."
---
Recent Articles
3 Great Reasons To Get An Annual Furnace Tune Up This Fall

Now that fall is in full swing, and with winter just around the corner, now is the time to make sure that things are in order around your home to ensure you and your family's safety and comfort over the coming months. While there are no doubt plenty of things left on your […]

Read More


How To Know When Drain Cleaning Service Is Necessary

Drain cleaning is a service offered by plumbers to remove the buildup within your plumbing sewer lines. It is very effective at removing clogs as well. Plumbing clogs happen all the time and people deal with them in various ways. Home ownership involves proper maintenance and care. A typical challenge is dealing with […]

Read More
If you are looking for plumbing or electrical services in Blythe then please call 706-868-6661 or complete our